In May 2017 Maimie Jane visited the 'Overcoming Faith' schools in Kakamega, Bunyore and Nambale to propose sustainable development and confirm project particulars.
The trip was a huge success; although an eye opening experience highlighting the extreme poverty-stricken third world living conditions.
Whilst in Kenya, Maimie Jane helped those in need at the Bunyore school by:
– Funding hospital treatment including travel, for 9 children and 3 teachers (£73.05)
– Purchasing an extra 150 pairs of Bata shoes as part of the Bata Shoe Purchase Scheme (£1,830.36)
– Providing materials and labour for classroom petitioning (£330)
– Purchasing and delivering stationary supplies including exercise books, text books, paper and pencils, rulers and maths sets (£665.74)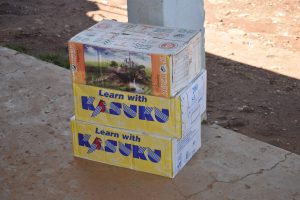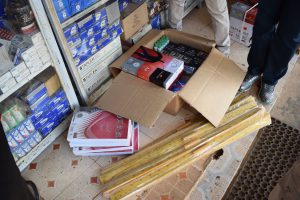 – Purchasing one months supply of maize and beans for all schools (£269.08)
These purchases only solve very minor issues, however we are continually striving and will be making substantial improvements to the 'Overcoming Faith' schools in the coming weeks. Please stay tuned and follow our latest news feed to keep updated.